Apostolic Men of Integrity
Home Page
---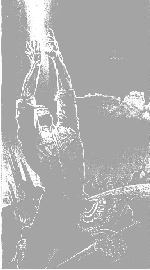 "Watch ye, stand fast in the faith, quit you like men, be strong."
1 Corinthians 16:13
Our church has an active and enthusiastic Men's Ministry. This operates in two ways, firstly through the church-wide Men's Ministry and secondly the operation of Small Groups. The Men's Ministry is active in building spirituality and friendships with a calendar of events including breakfasts, fishing trips, bible studies, retreats and camps.
The men's small group ministry is titled Apostolic Men of Integrity. Each small group is composed of about six to eight men. The groups meet regularly and are committed to living a life of integrity before the Lord for their families and church.
For more information on this dynamic and life changing ministry, please contact the leader Jim Olson.
---
Comments, thoughts or prayer requests to: apc_sec1@hotmail.com
© Apostolic Pentecostal Church, 1996 - 1999
Page design by Simon Peter Ministries.
Page last updated: 20th January 1999